3 Most Common Commercial Lock Brands
02/18/2017
Back To Blog
Door locks are often taken for granted, but are the most essential security feature of any office or business. A commercial lock change can be a big event. New keys have to be made for and given to the right people, and it must be ensured that all appropriate locks are changed. Before all that, however, the choice of what brand to change to comes up.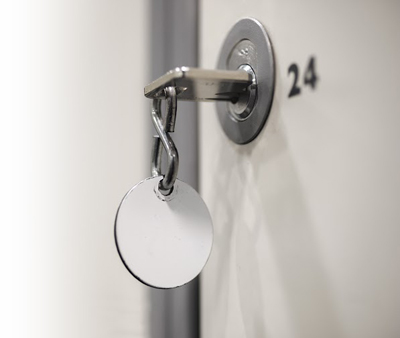 Schlage—Wider Choice and Options
Founded in 1920, this brand has a long history of providing reliable locks. They do not focus solely on commercial products, but manufacture residential locks as well. This does not mean that their commercial variants are any less safe, though. Their high-security cylinder and key lines are well-known and trusted.
Von Duprin—Inventor of the Panic Bar
Known as a brand of multiple types of security products, they have invented a door locking mechanism which allows easy exit from the inside while being locked from the outside. The panic bar style as it is called is popular for emergency exits and other doorways which will only require opening from the inside. As a safety mechanism, these types of lock work well, but they cannot be the only system in use in a building.
Yale—The Pin Tumbler Lock
Owned by Assa Abloy, Yale manufactures commercial locks. The most common lock type from Yale is the pin tumbler lock. Their flagship lock is often known simply as the Yale lock, leading to associations with confidence and trustworthiness. A company which is so famous for one type of lock must be doing something right. The pin tumbler lock uses pins of different lengths in order to only allow it to open with a certain key. These locks can be used in most settings, and are generally very secure. Both tubular and cylinder locks can use the pin tumbler model, and as such the most appropriate mechanism can be chosen for any given setup.
The right lock will keep your office or other commercial building secure. Other security systems may be desired or necessary depending on the type of business, but the lock is always going to be the main safety instalment. Doors are, in themselves, weak spots, but some doors will hold up better in the event of an intrusion than others. Still, if the lock is compromised, not the heaviest or most secure door will stop people from entering.
Once the right commercial lock brand has been chosen and the locks installed, proper maintenance will ensure that they function for a long time. Asking for advice with your local commercial locksmith service is a good way of reassuring yourself that you are taking the necessary measures to keep your business safe.